I have heard time and time again that "nude lips wash me out" or "nude lip colour makes me look dead." Here are some visual examples of nude lipsticks that work with different skin tones, from very very pale to deep: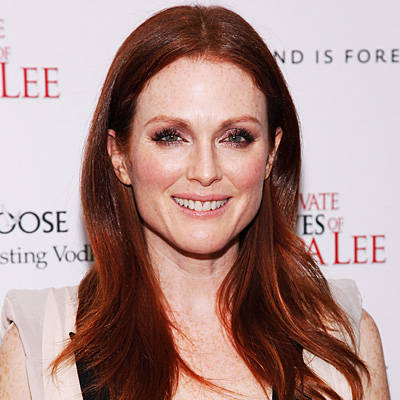 Follow Julianne's lead with a champagne-translucent nude lip, enhanced by a slightly pinker lip liner to cheat a little more fullness. Highlight your cupid's bow to cheat a fuller top lip. Stick with a glossy formula, which has a lightness and modern feel.
Angelina provides a great example of a daytime, professional nude lip look- polished but defined, not matte and cakey.
For those who like a stronger lip, go for the "aniston". The "aniston" is a fool-proof ultra flattering pinky nude, semi-glossed lip, with a defined lip line. This lip colour passes as a nude, but has more pink tones, keeping it more natural looking. You look put together without worrying that your lipstick is going everywhere.
Rhianna's lip colour is bang on. It works with her shimmery smokey eyes for day or night. The lips are defined with a light sheen. No frosty or matte lips here. Go for a formula that has some moisturizing properties, that will leave a nice sheen on the lips. Adding a pink-nude lip liner and blending it ever so slightly will finish the look beautifully.